We can produce results that will restore your stainless steel. Check out the examples shown below. It is clear to see the difference before and after treatment.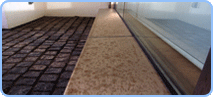 Before treatment.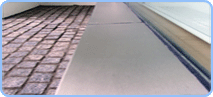 After treatment.
Check out our gallery section to get a closer inspection, and see just how good the results really are.
Mister Stainless (ArcTec Welding Ltd) is fully safety compliant
Stainless Steel Restoration
Mister Stainless (ArcTec Welding Ltd) offers a solution for the cleaning, restoration and preserving of stainless steel.Results that will speak for themselves. Just view the images opposite to see the remarkable results. The difference between the pre-treated and treated stainless steel is simply amazing.

We use the latest chemical technology that is available today. This new cleaning method will produce outstanding results on badly marked stainless steel surfaces that have been exposed to all types of weather and conditions, from heavy rust to city grime.
Stainless steel needs to be regularly cleaned. Fingerprints, rust, dirt, oil film, and rubber marks will degrade the aesthetic value of the steel. Depending on the application, the period between cleaning can vary from an everyday job to a yearly one.
Mister Stainless is the total cleaning solution for the preserving of Stainless Steel. We offer a complete range of cleaning services for a range of stainless steel grades. Mister Stainless can facilitate Handover and Maintenance cleaning of stainless steel architectural structures.